Honey and Turmeric have both are being used as medicine in Ayurveda since ancient times. Both have antiviral, antioxidant, antiseptic, and anti-inflammatory properties. As we can see, honey and turmeric both have comparable medical properties. Thus, when combined, these two can strengthen one another's health benefits.
Turmeric is a spice used in Indian kitchens to add yellow color to foods. Whereas Honey is a golden viscous liquid with an awesome sweet taste. Honey and turmeric both are being used for external and internal purposes in Ayurveda. Let's see what are the main components of Honey and Turmeric, and what makes them very special.
Turmeric Components, Usage, And Benefits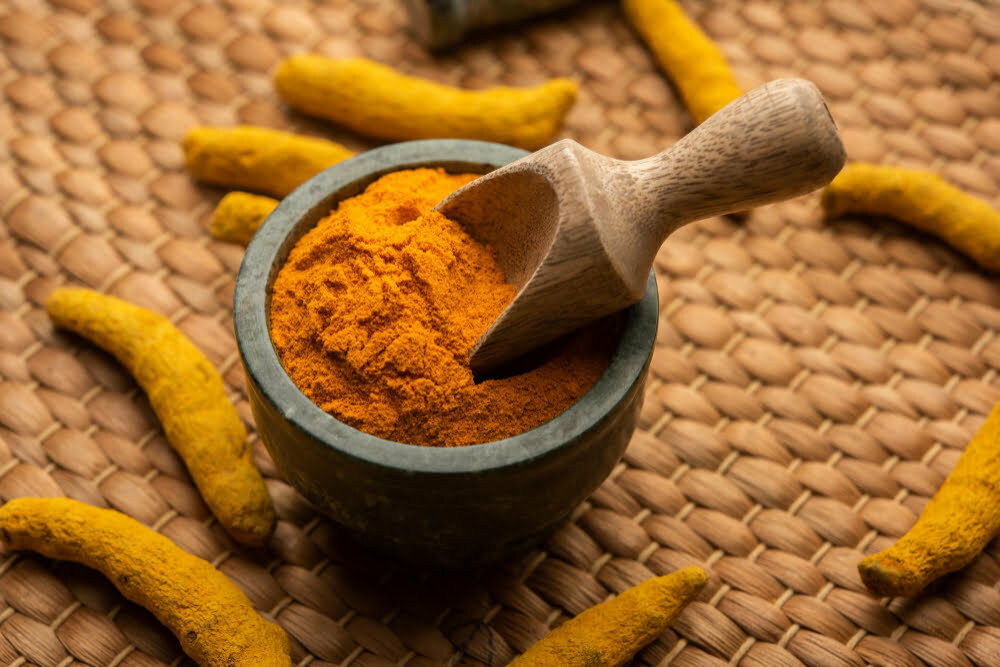 Turmeric is a plant that has a very long history of medicinal use, back in 4000 years in Indian Ayurveda. Turmeric is often referred to as "Haldi" in India. It is used in religious rites in addition to being used as a spice or for medicinal purposes. Turmeric is also known as "Indian saffron" due to its beautiful yellow hue.
Turmeric Components
India grows nearly all of the world's turmeric and consumes nearly all of it (about 80%).
Curcuminoids, which are antioxidants, are found in turmeric. Turmeric contains moisture, curcumin, extraneous matter, mould, and volatile oils in its natural state.
Curcumin is the most important component that contributes to medical properties. Turmeric's primary active ingredient is curcumin. It has potent anti-inflammatory properties and is a natural antioxidant.
The Advantages of Using Turmeric
Turmeric is a natural herb that contains anti-inflammatory and antioxidant properties. Turmeric's medicinal properties make a significant contribution to the health advantages of the human body.
Curcumin has the ability to suppress many molecules that cause chronic inflammation. As a result, it improves the immune system.
Turmeric has the ability to boost the body's antioxidant capacity.
Turmeric curcumin can help prevent various brain diseases in the human body.
Turmeric's main active ingredient, curcumin, may reduce your risk of heart disease.
Curcumin may be beneficial in the treatment of Alzheimer's disease.
Turmeric may aid in the prevention of cancer.
Curcumin supplements can help Arthritis patients heal faster.
Using Turmeric can aid in the management of depression.
Curcumin may aid longevity due to its numerous positive health effects, including the potential to prevent heart disease, Alzheimer's disease, and cancer.
People also use Turmeric powder to cure acne.
Honey Components, Usage, And Benefits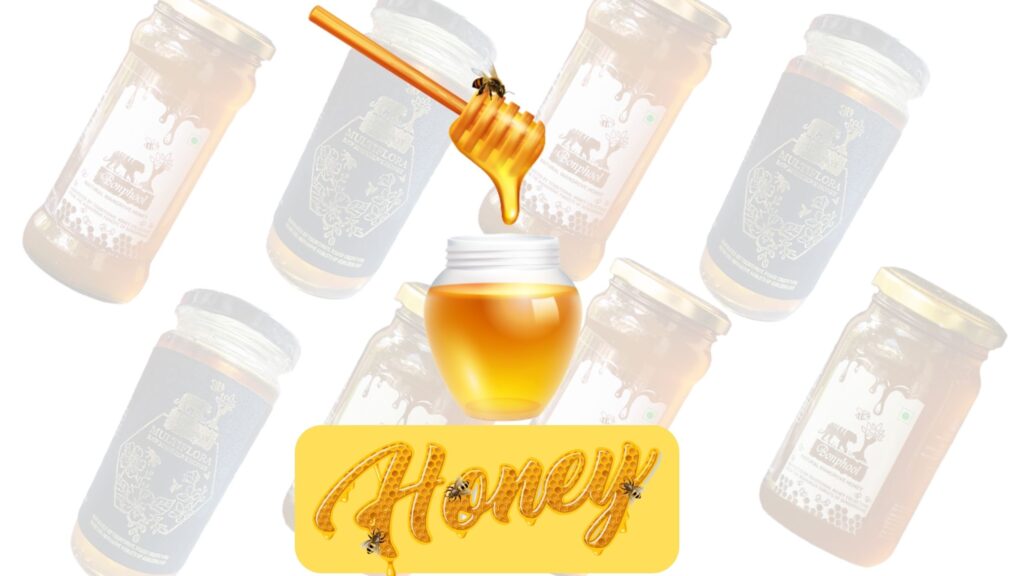 Honey, like turmeric, has been used in Ayurvedic medicine since ancient times. Honey has both external and internal medical applications. Honey is typically golden in color, but this varies depending on location and purity.
Honey Components
The components of honey, like physical properties, vary depending on the region and the purity of the sample. There is no global standard scale. In general, honey contains 80-85% carbohydrates, 15-17% water, 0.3% proteins, 0.2% ashes, and trace amounts of amino acids, phenols, pigments, and micronutrients.
Honey also contains some amount of B Vitamins, Calcium, Copper, Iron, Riboflavin, Zinc, and more.
The Advantages Of Using Honey
Honey is regarded as a superfood. Honey has anti-inflammatory, antioxidant, and antibacterial properties. Honey is commonly used topically to treat burns and promote wound healing as well as orally to treat cough problems.
However, if you want to learn about all of the health benefits of honey on the human body, please read the following article.
Must Read: 14 Extraordinary Health Benefits of Honey, Nutrition, and Usage.
Honey and Turmeric: Amazing Health Benefits You Must Know
Honey and turmeric both have antioxidant and anti-inflammatory properties. Both have similar advantages over a human body. When honey and turmeric are combined, their medicinal properties are enhanced. As a result, you can get the most out of this pairing.
Here are some health benefits of Honey and Turmeric combination:
Honey and turmeric cure common flu such as cold, and sore throat.
Both have wound-healing properties, so you can use them together to treat wounds or burns.
Consuming Honey and turmeric will provide you with instant energy.
These two will help to improve your digestive system.
Daily consumption of honey and turmeric can help with anti-aging.
Turmeric prevents brain diseases, and honey improves cognitive function; combining the two will improve overall brain health.
Both improve cardiovascular health.
Honey and turmeric both prevent cancer.
You can use turmeric powder and honey to improve your skin's quality or treat acne.
How To Consume Honey And Turmeric
There are numerous ways you can mix Honey and Turmeric to get the enhanced and combined benefits of both. However, I'm listing a easy and convenient one.
Preparing Honey and Turmeric for daily consumption
Take two teaspoons of ground turmeric, mince it thoroughly, and combine it with one-fourth cup of natural honey.
Two tablespoons of honey mixed with grounded turmeric.
To increase the absorption of curcumin in your bloodstream, combine ground turmeric with black pepper.
Honey and turmeric with milk to improve overall health
A glass of milk
Two tablespoons of honey mixed with turmeric, which we've previously prepared.
How to consume it?
After your dinner or whenever your are going to bed, take a luke-warm glass of milk, add two tablespoons of honey and turmeric combo. Stir it properly and drink it. Following this ritual daily can skyrocket your immune system, and you will feel drastic energy difference.
References: